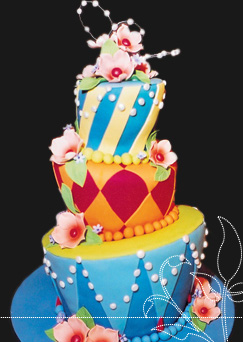 It was my beautiful wife, Sally's birthday yesterday so I thought I'd dedicate a list to her. I didn't do it yesterday as we went out for dinner last night after she'd spent the day shopping in London. Unfortunately I couldn't get the time off work, which was probably a good thing, to let her shop alone! When I came back from work tonight she was on one of her presents, the Wii Fit: highly recommended.



Anyway, here is a list of events that happened on the 29 May:
:: 1660 - Charles II (on his birthday is restored to the throne of Great Britain (the Restoration)
:: 1886 - The first advertisement for Coca-Cola appeared (in the Atlanta Journal).
:: 1913 - The premier of Igor Stravinsky's ballet score The Rite of Spring performed in Paris.
:: 1942 - Bing Crosby records Irving Berlin's "White Christmas", the best-selling Christmas album in ever.
1953 - Edmund Hilary conquers Mount Everest
:: 1954 - First of the mysterious annual Bilderberg conferences for the world's rich and powerful.
:: 1982 - Pope John Paul II becomes the first pontiff ever to visit Canterbury Cathedral.
:: 1985 - Heysel Stadium disaster: , 39 football fans die and hundreds are injured at the European Cup final in Brussels in the match between Liverpool and Juventus.
:: 1999 - Space Shuttle Discovery completes the first docking with the International Space Station.
:: Birthdays: 1630 - Charles II, 1903 - Bob Hope, 1914 - Stacy Keach, 1917 - John F Kennedy, 1949 - Francis Rossi, 1953 - Danny Elfman, 1959 - Rupert Everett, 1967 - Noel Gallagher, 1975 - Mel B, and of course, Sally.